Secrets to become a happy researcher
Around me I have seen many PhD colleagues struggling. Four years of research into one specific topic is not for everyone. Many of my colleagues and friends go a bit crazy and have moments where they are super stressed. I also have experienced moments of extreme stress litterly loosing my hair. I definitely do not recommend many people to take this path. Still, I feel I am one of the hapiest PhD students around. So if you decide to do a PhD, I have got some things you might want to consider.
---
You can make a PhD into a valuable experience for yourself and significantly contribute to your research field. Each of my colleagues has its own strategy how to ensure progress and a good work-balance. It is interesting to understand those different strategies and decide what works for you. There are books written about how to do it but at the end it is very personal. Everyone is different in that sense. I had my own ways of motivating myself through my PhD. Based on my experience and the many conversations with my colleagues I would like to give you recommendations for a successful PhD process.
Chosing between your own topic or theirs
For me it was incredibly valuable to be motivated to solve a certain problem. If you understand where the problem is coming from and why it is so important to solve it, it might keep you going. The first year of my research I spend on understanding the dynamics within my research field. I spoke to many academic experts and practitioners and visited conferences and did some field work. I also did some pilot studies with my students. The conversations with experts gave me confidence that the topic that I was aiming for was relevant and not yet studied. The problem is so complex that it will not be solved even during my PhD. Using qualitative methods in case studies I would be able to create a better understanding of the factors that influence the problem. I could become an expert on a specific topic that would help the humanitarian sector rethink their approach.
It is also possible to work together with supervisors that have already found such a topic for you. This would have saved me a lot of time in the first year and would have allowed me to go directly into the field. I got a lot of freedom from my supervisors to explore. For me this has been motivating but looking back I wish I had supervisors that were just a little bit more expert in my field so that they would be able to give me a quickstart or guide me in certain directions. It might be incredibly valuable if your supervisor has already a case study for you, funding and a research topic that you can work on. If your supervisor is open minded you will always be able to take freedom within some boundaries.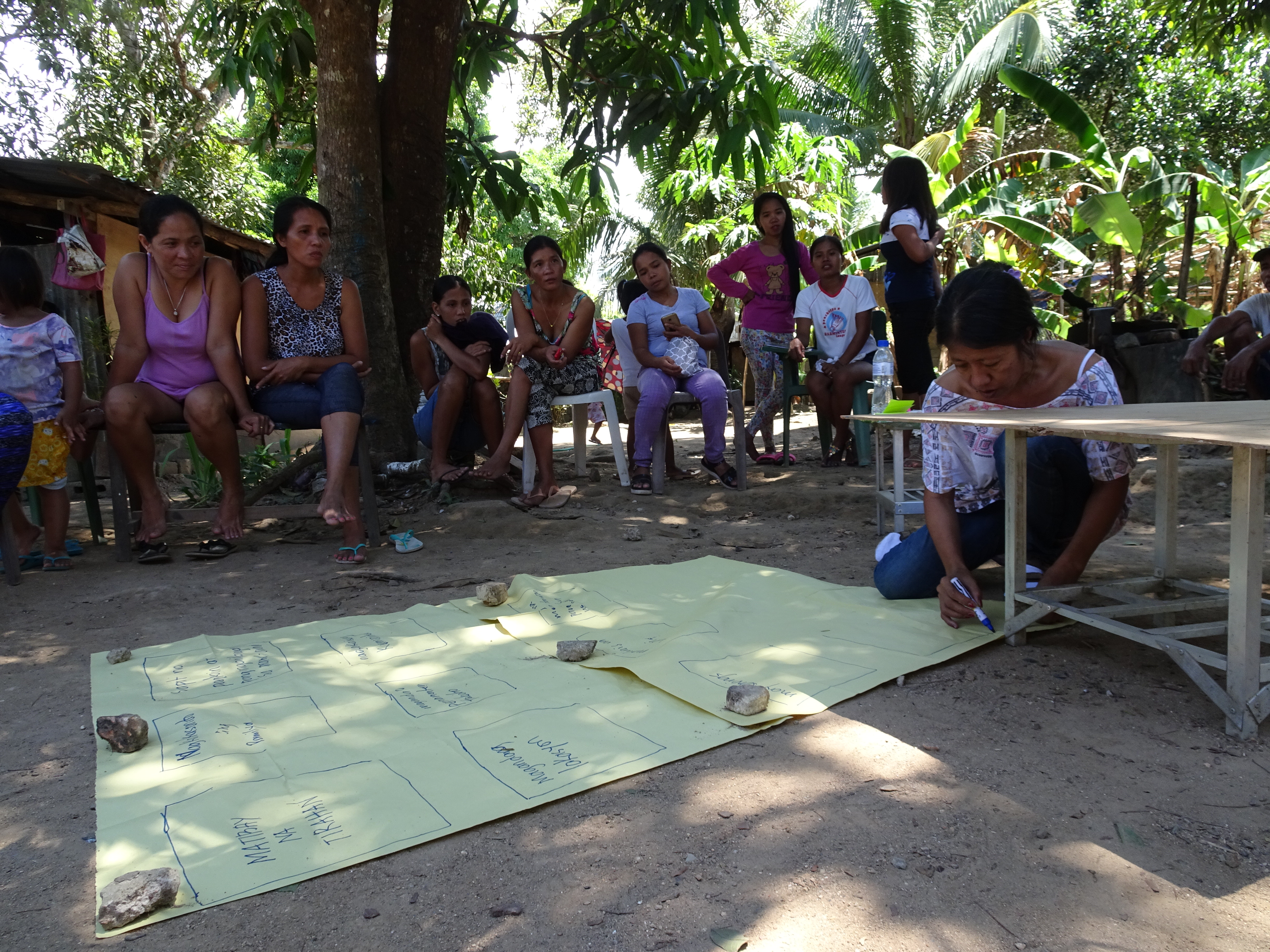 Pick your supervisors carefully
A PhD process is a process full of doubts and questions. My supervisors in the Netherlands are very motivating and almost always enthusiast about what I am doing. Often that is just what I need. They understand that there are so many ways to do research and gain understanding that anything could work. They have guided many students before me. They don't give me strict boundaries but just ask questions to specify and deepen what I am already studying. They ask me what I an doing and why and test if it makes sense. They give me freedom to pick my own conferences, make my own planning, pick my own case studies and own literature to read. This has brought me to a topic that really has my interst and is absolutely my own.
The downside is that I have drifted away from their direct expertise. They are no big experts on methodology, statistical data-analysis, or field research in developing countries. They also don't read the same literature as I do. So if I present my work to them I do not get the feedback that I would get from humanitarian academics of practicitones. This means I have to get feedback from others to improve the quality of my work. You can find expertise somewhere else if you need to. As a PhD researcher you will become an expert on a topic that only a handfull of people have profound expertise on. If you develop your own topic these experts might not be at your university. So you will always have to reach out.
To assure critical feedback I am currently working at the University in Sydney with Aaron Opdyke. I think it is incredible how he is setting up research for his PhD students. He makes sure he has topics that are relevant in the humanitarian sector, he already has the funding prepared and contacts in the field. You can immediateley step in and get started. In the way he guides his undergraduate students I can see that he is not forcing students in directions but he is also not giving complete freedom. That is so helpful for the students to prevent them from drowing.
I think, the way supervisors interact with you is probably as important as their direct expertise.
I have seen others with supervisors that give deadlines that are maybe too strict, as if you otherwise will not make progress. Some supervisors have treated my friends as their "student" and not as colleagues working with them. This might work for you, but I prefer to have other kind of conversations. Others make you work for one year only on a research proposal. A research proposal helps you to get started but once you have started many things change. Your research proposal gets better when you start. So postponing the start just to edit your proposal is maybe not the best way.
Work with co-authors
One of the things I would like to recommend everyone is to work with co-authors. My co-authors have been my most valuable teachers. Each co-author I work with is someone I learn from. Everyone has his own expertise and own way of structuring arguments. Their perspectives make my work better and make me into a better researcher. Working with co-authors gives me a lot of energy. You have to pick your co-authors carefully though. Not everyone can give time and priority to writing. I don't want just reviewers but actual authors that make significant changes.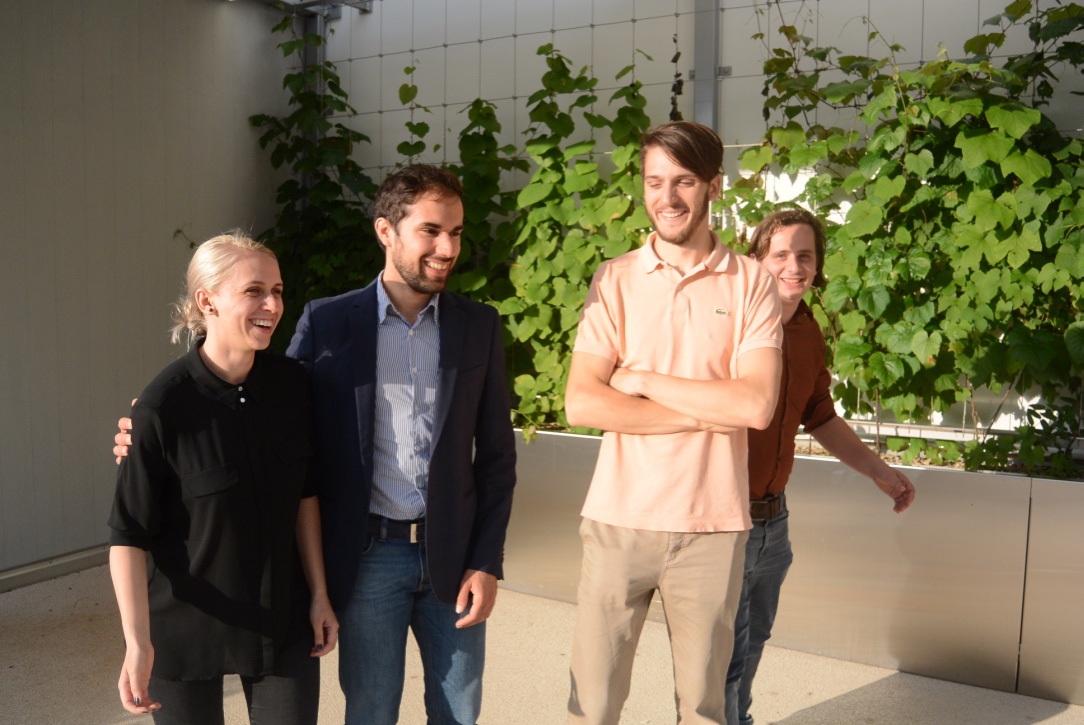 Write for special issues
To motivate myself, and my co-authors, it is important to have a clear deadline. If there is not deadline it is hard to give priority to working on publications. That is why it is valuable to find conferences that might publish your work in a journal or to search for special issues of journals. Apart from the deadline, it also assures that the publication process is a bit faster. After you have submitted a paper to a journal it can still take a year before it is actually out there.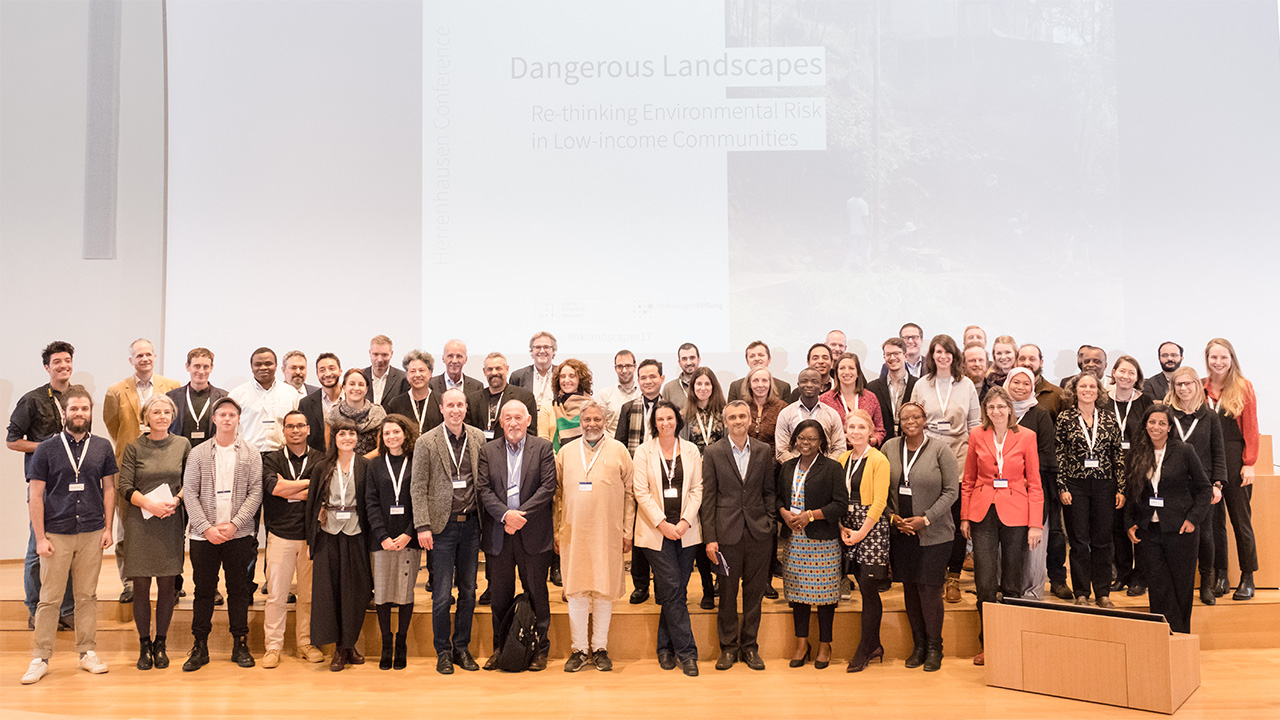 Deal with distraction
I am my own distraction and I had to learn to deal with myself. I am doing a part-time PhD. The rest of the time I give classes at the University and University of Applied Sciences. I love giving classes and it is nice to have some strict scheduled deadlines to work for. I am lucky to teach students on topics related to my PhD what makes me even more motivated.
However, when I give classes I cannot stop thinking about it. I love to make the interaction with students valuable and assure that they reach levels that even they did not expect to reach. I think about excursion, guest-lectures, workshop, assignments that could enhance the learning experience. I sometimes exhaust myself doing that and it takes a lot of my free time. I am happy that I was able to concentrate the classes in one semester and have one semester with only research to worry about.
To help me concentrate more I try to be abroad during this period to free myself from social obligations and weekly meetings that are not necessarily important for my research. It was also necessary because I had to collect data in the field. I went to the Philippines, Nepal and Australia for my research and made incredible progress during those research stays. Working on the other side of the world has the big advantage that emails do not come in during the whole day. I can highly recommend others to do the same.

Create a team
Some friends are lonely during their PhD and have no regular group to talk. I needed people that understand the specifics of my research or the process itself. I think it is important to be part of some teams. I have worked with teams of students in the field. And I had intervision meetings with fellow PhD students at my university to discuss issues during the research process. I have learned from those peers and this has helped me to reflect upon my own work.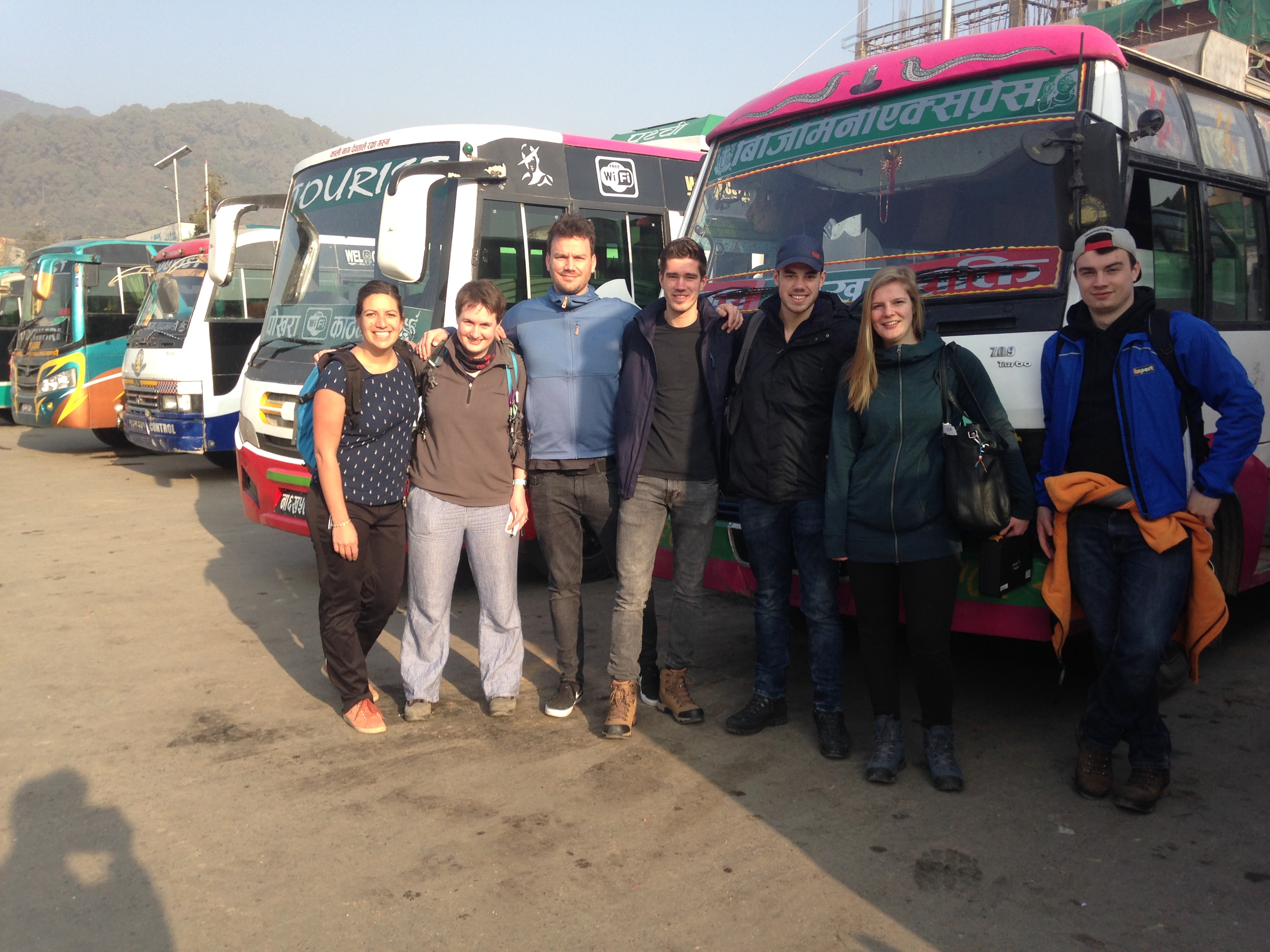 Make it fun
What I enjoy most about my research is the field work. I learn from the people I meet how they deal with natural disasters. If you know what you like you might be able to make it part of your study. There are different ways to study the same topic. You have to think how you actually LIKE to study. Often my students think they have to interviews or they have to do a survey but maybe an experiment or observations could also work for them. If you have a method that not only fits the topic you are studying but also fits you, I am sure you get the best of both and will make more progress.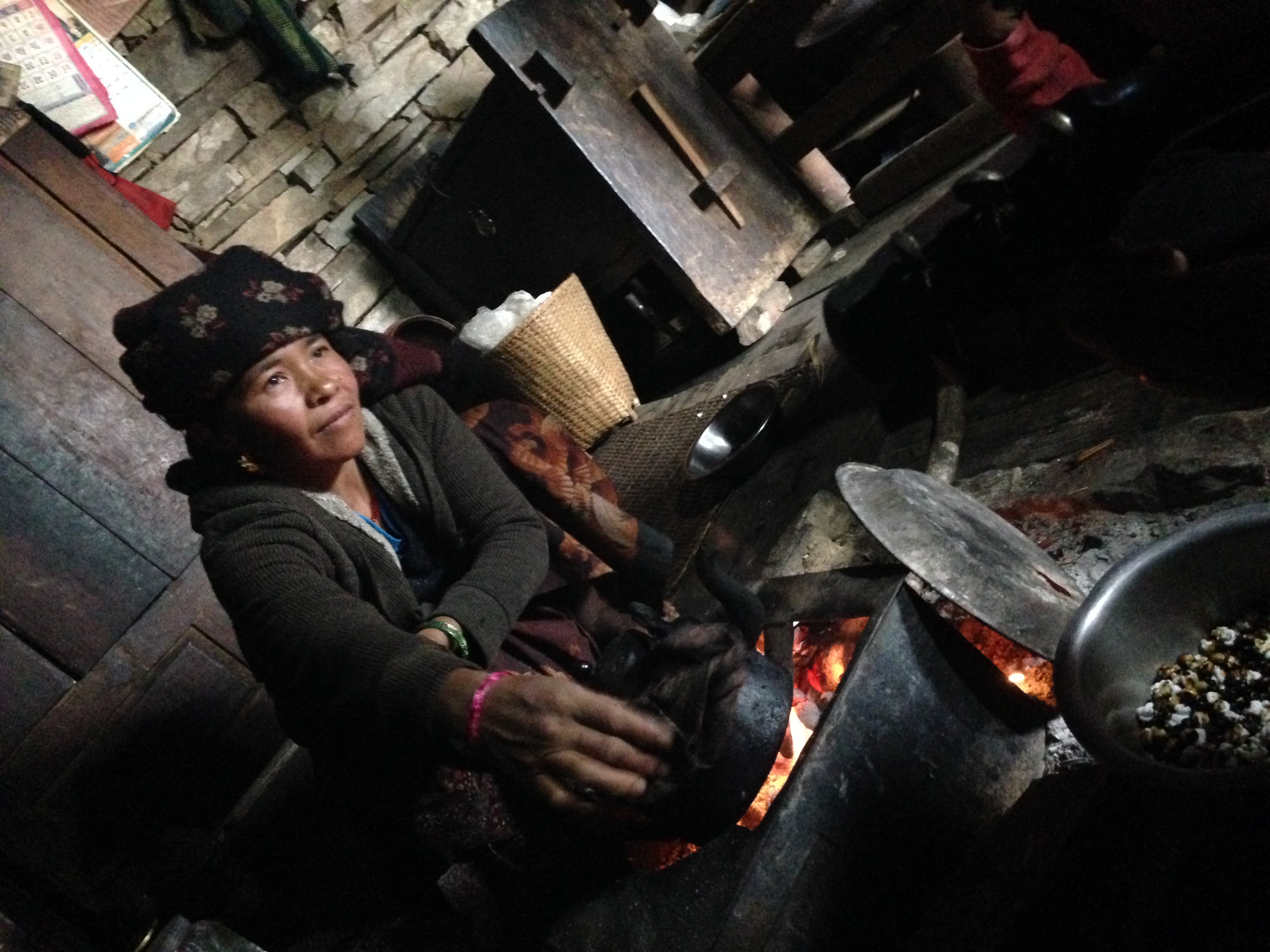 Work for the right institute
Last but definitely not the least important. I already mentioned it earlier, my teaching job is amazing. I have open minded colleagues that make me feel at home and despite their years of experience treat me as an equal. I am blessed to work in the Netherlands in an organisation with little to no hierarchy that actually wants teaching staff to self-manage and organise their work. Administrative processes are fast, clean and easy. On top of that I work for directors that believe in me and the relevance of the topic that I study.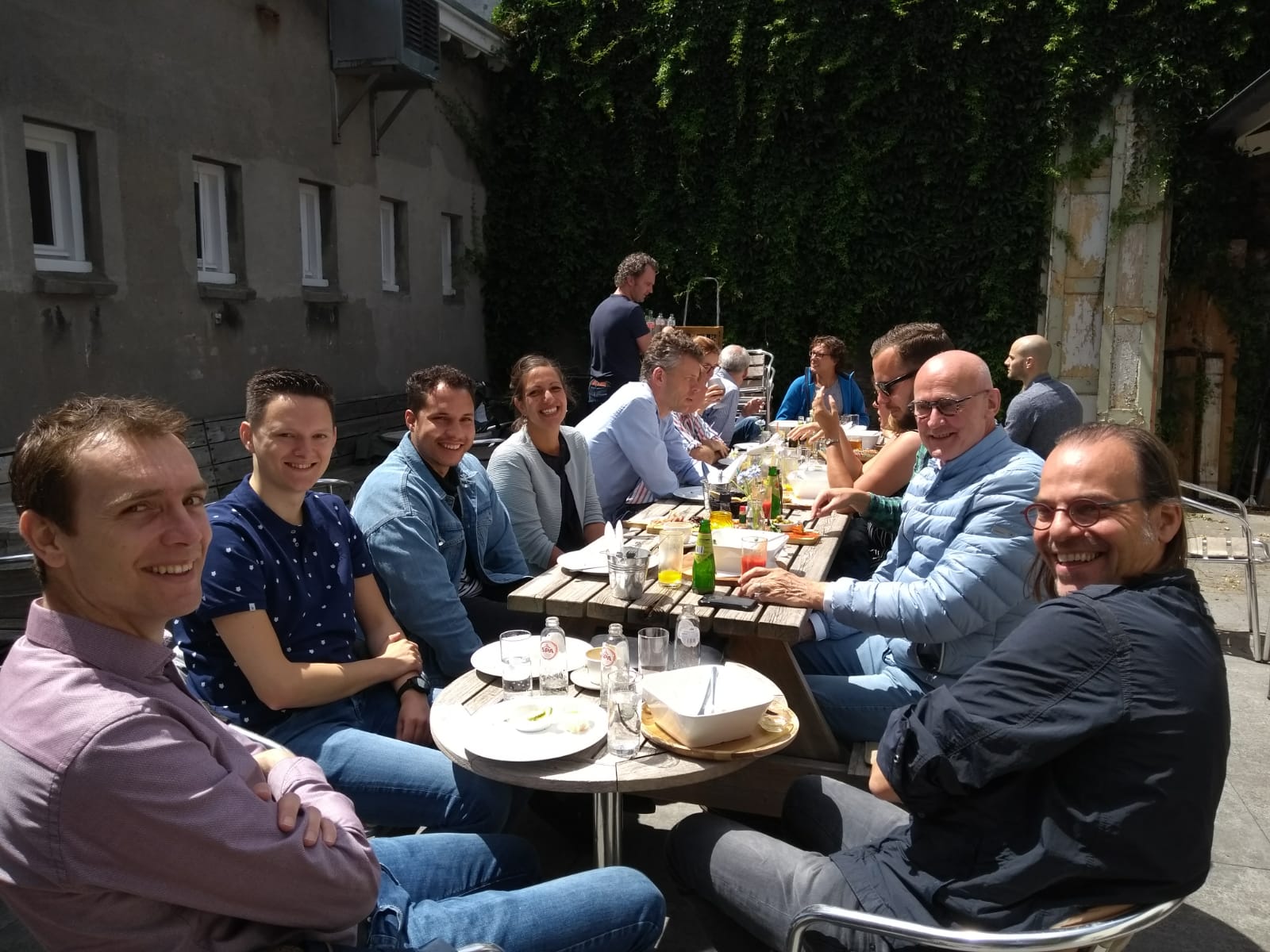 My university of applied sciences give me the opportunity to use the topics that I am studying in the classes that I give. I can develop my own classes, my own graduation studio for motivated construction students that want to work in a developing country, and my own 30 ECTS exchange program all around disasters together with teachers from other faculties. My initiatives are appreciated, and I get time and resources to develop them. It is a place where I can grow not only as a researcher but also as a teacher.

They adapt my teaching schedule to my field research activities and provide me with the necessary resources. They give me both the flexibility and stability that I need. If I put effort into it, I can have a bright future with interesting educational programs and warm colleagues around. I feel blessed working here and this definitely contributes to my happiness as a researcher.