Disaster, research into recovery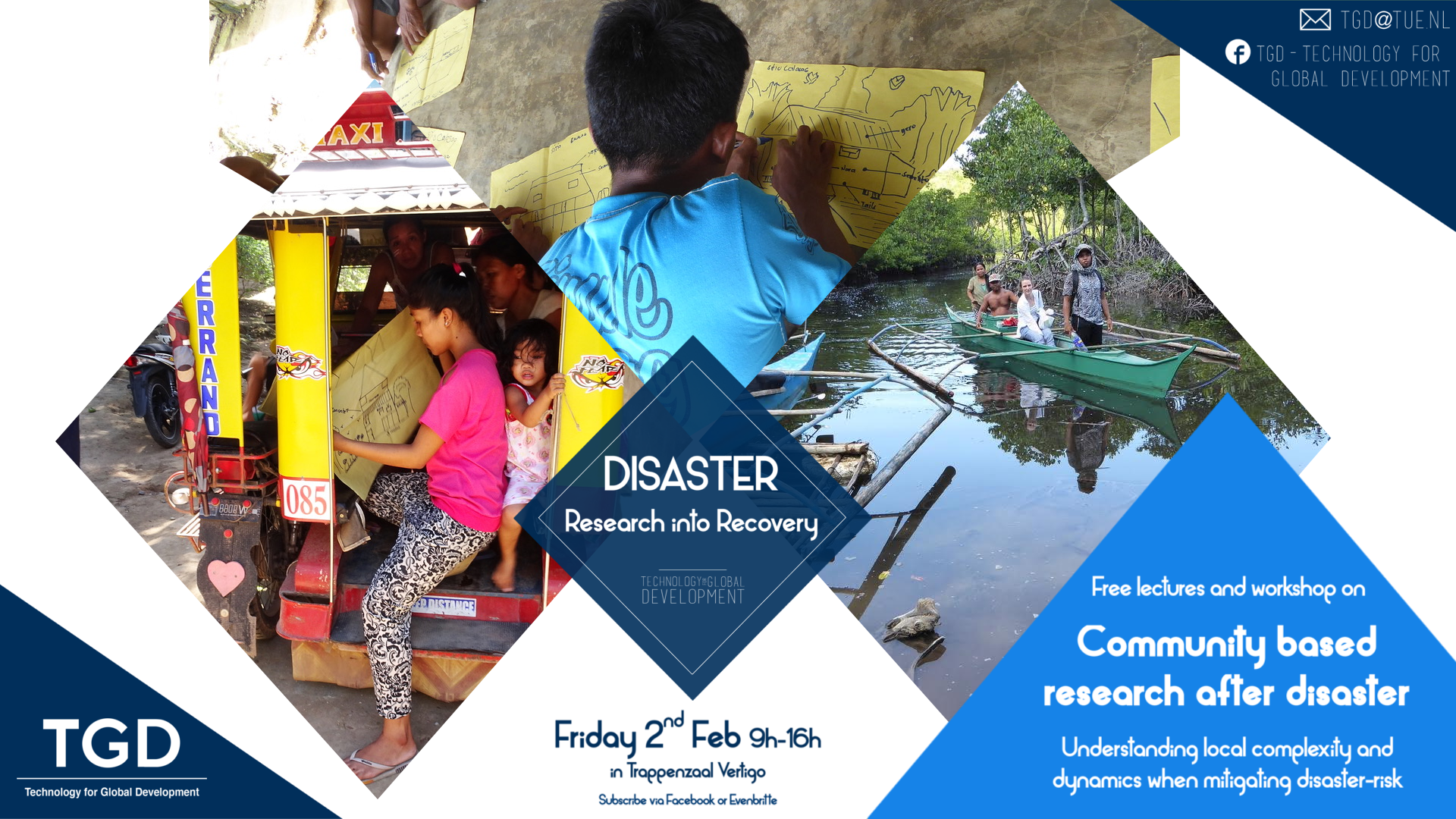 On the 2nd of February I organize an event, Disaster research into recovery related to my research at the Eindhoven University of Technology. During my research I meet incredible people and I have invited them to share their experience with students, researchers and humanitarian experts in the Netherlands. With support of two incredible students from Technology for Global Development I have organized this day.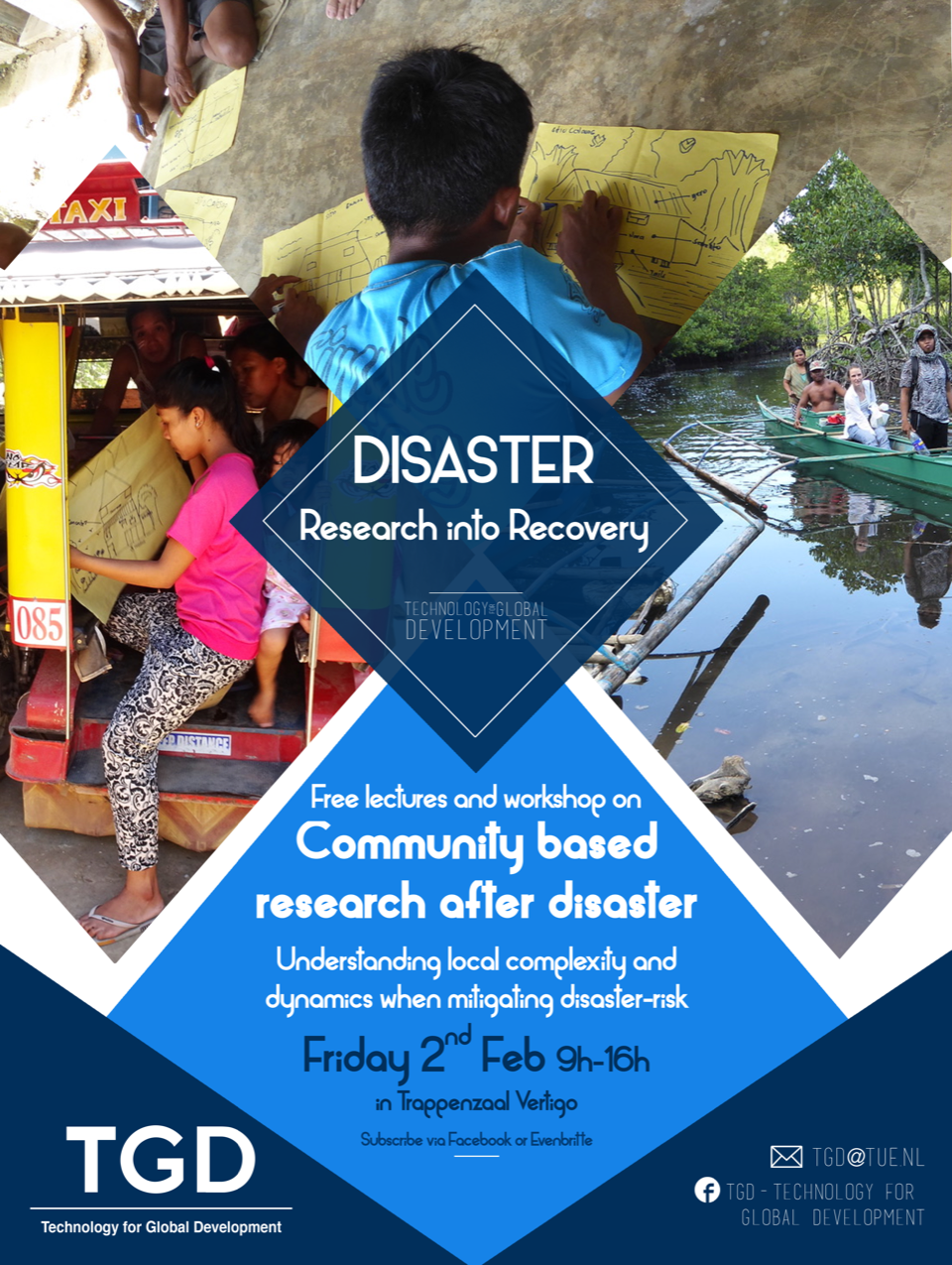 I organized this conference because I hope to open the eyes of my students for a context about which they probably are not an expert on. In most of their studies, disasters are not an issue. I would like to offer you this broader scope. I would like to offer them the opportunity to become a professional who finds it's way in this context and discovers that they can be of great value! Let's try to understand the societal challenges in the context of post-disaster and have an impact with academic knowledge! This day is just a peak into the disaster context. A deeper understanding comes when you are really there!
Based on 6 case-studies of Haiti, Pakistan, Philippines, Brazil, Nepal and Ecuador, attendees are able to hear at firsthand the experiences and challenges of researchers involved in these processes in short lectures of 30 minutes. After a free lunch, transform attendees can transform themselves in a researcher for disaster relief and contribute with their ideas in interactive workshops.
If you were not able to attend and would like to read about some of the topics we have discussed I recommend this article in the Cursor
---
Program:
09:00 - Registration; Coffee & tea to wake up!
09:30 - Introduction into post-disaster recovery by Jacob Voorthuis (TU Eindhoven)
10:00 - "Implementation of Guidelines in Disaster response in Haiti and Pakistan" by Vera Kreuwels and Alexander van Leersum (Concrete)
10:30 - "The Role of Information in Disaster response" in Haiti by Kenny Meesters (TU Delft)
11:00 - Coffee Break
11:15 - "Self-Recovery processes after Typhoon in the Philippines" by Eefje Hendriks (TU Eindhoven)
11:45 - "Participation in Natural Hazards Vulnerability and Risk Assessment: a Case Study in Brazil" by Mariana Brito (University of Bonn)
12:15 - Free Delicious Lunch
13:30 - "Spatial Post Earthquake Reconstruction Strategies for Bungamati, Kathmandu Valley, Nepal" by Stefanie Dens (KU Leuven)
14:00 - "Community-Based Knowledge and the Challenges of Climate Change in Guayaquil, Ecuador" by Olga Peek (KU Leuven)
14:30 - Carrousel of Workshops based on the case studies
16:00 - Wrap up and Borrel